Let's talk about the best car detailing polisher. The polishing machine is essential for every one who owns vehicle because the paint gets scratched or damaged over time. So you need the best polisher to handle such situations.When it comes to best-detailing machine provider in the industry of Automotive, Autofresh is providing Rupes LK900 Bigfoot Mille Polisher, the best among all polishers without any doubt. It removes paint defects easily and quickly with minimum vibration, makes it comfortable to use for long term.
Rupes polishing machine is considered as the best one because of several reasons. They are easy to use and easily handled by a beginner as well as professionals. It gives flawless finishing without swirls. It is idle for polishing large area.
What makes Rupes polisher best:
Its Italian design and Speed efficiency make it best as well as it is Silent and comfortable so you can use it easily. Its Anti spinning function controls the high speed and prevents the surface from scratches.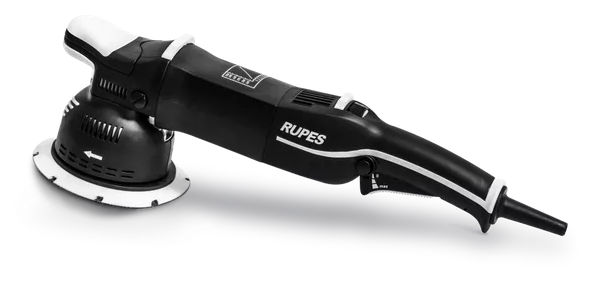 The RUPES BigFoot is specially designed to provide a machine, offers faster cutting capability compared to other gears. The Mille provides exceptional power for cutting and that too with minimal heat generation and very little steering.
Mille's electric motor allows to operate with a clockwise rotation and it reduces the unwanted lateral movement and reduces the fatigue of operator. It is better than the BigFoot LHR21 MK II or the BigFoot LHR15 MK II.
Clockwise Rotation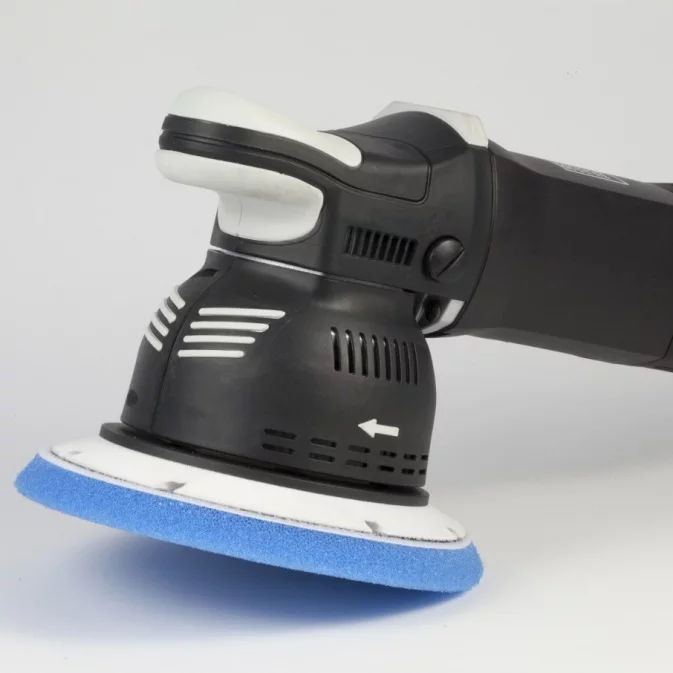 The BigFoot mile has a specially designed electric motor which is developed by RUPES. They designed in such way that it increases the level of control as well as the level of comfort by using it in the Clockwise rotation. Other competitive tools which are used in the counter-clockwise direction they increase unwanted movement of polisher and it becomes the reason of fatigue for the operator.
Extra long Electrical Cord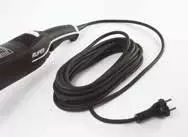 Mille comes up with Heavy Duty cord which is extra long. The length of cord is 9 meter. The Heavy Duty cord delivers maximum power for safe and efficient operation of the polisher. The extra long cord helps you to save your precious time because you don't need to add an extension cord. You can easily cover the car while polishing.
Speed Control Dial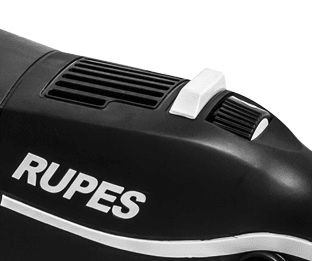 Mille's all-new speed dial provides you with the ability to adjust the speed for certain tasks. It provides a larger number for a click sensation to indicate speed changes. Its position is so good that it provides effortless adjustment when you are polishing a car.
Progressive Trigger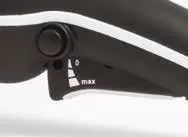 Mille's polisher added an additional level of control by including a progressive trigger. Progressive trigger acts as a throttle which allows the operator to control the speed within the dial range. Because of that, it delivers the desired speed which can be adjusted quickly according to the situation.
Double Rubber Support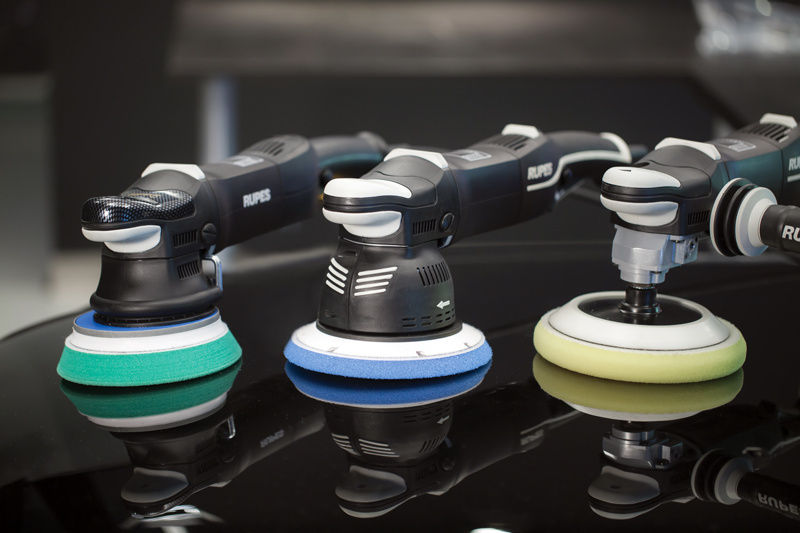 Double rubber help to keep it stable while you are not using it or it is on the table or cart.
Benefits & Features:
Delivers excellent cutting power because of forced rotation
Its clockwise rotation reduces the lateral movement
Positive trigger, which allows throttling to get additional control
Speed control dial's design is user-friendly
Its double rubber keeps it stable when it is resting on table or on the car'surface
The power cord is extra long and heavy duty.
Technical Specification:
5mm Orbit
2.8kg weight
900 watts Power
Dual Speed Controls
9m power cord
3/16 Thread size
OPM: 265 - 535 - 1700 rpm
So, this is the benefits and specification of the Rupes polisher. It will make your car new again by providing scratch free and shiny surface. Even it provides the user's safety too which makes it best in the industry.
Buy this incredible polishing machine with a great discount from Autofresh and polish your vehicle whenever you want to polish. You will need Rubbing compounds as well as the best car wax.